Prepare Your RV For Winter – DDRV Winterization Same Day Service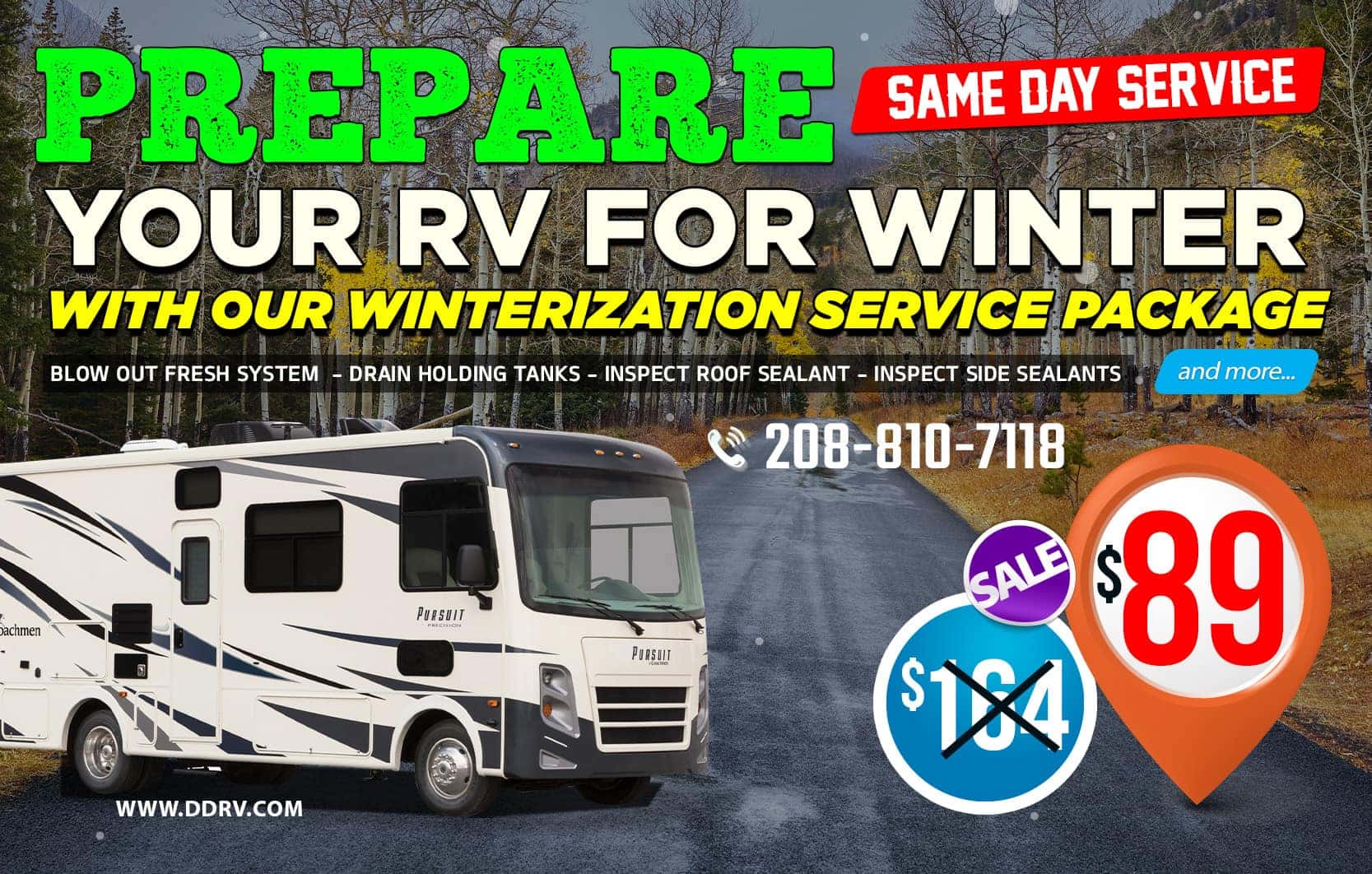 Protect your RV from the cold weather. Let the RV pros at DDRV prepare your RV for winter with our Winterization Same Day services package. We'll sweeten the deal on our package with a temporary discount, but you need to act now to take advantage of this offer. Don't wait, your RV depends upon it. Call DDRV at 208-810-7118 and ask for the Winterization Same Day service. Normally $164 but currently offered at $89. That's a steal folks.
Here's a breakdown of the Winterization Same Day RV services package:
Drain fresh water tank
Drain water heater
Bypass water heater
Blow out fresh system
Add potable antifreeze to system
Run antifreeze through – faucets – toilet – outdoor kitchen – outdoor shower-
Drain holding tanks
Inspect roof sealant
Inspect side sealants
FREEZE Protection Guarantee — meaning if it loses a component it's on us, if service is completed before 1st hard freeze.
Get this amazing offer right now and prepare your RV for winter with the pros at DDRV. Call 208-810-7118.